Welcome to my website.
I understand that living with chronic pain can be incredibly challenging, affecting every aspect of your life. As a specialized pain management practitioner, I am dedicated to providing comprehensive care and effective solutions to help you regain control and find relief. What sets my services apart is my commitment to your convenience – I exclusively offer house visits by appointment in the Thousand Oaks area, bringing the care you need directly to your doorstep. Please note that I operate solely by referral, ensuring that each new patient receives the personalized attention they deserve. While I may not have a traditional practice or office, my focus is on fostering a compassionate and patient-centered approach to pain management. Together, we can take the first steps towards a more comfortable and vibrant life.
Pain, as noted in Dr. Schweitzer's quote, is a terrible thing. Chronic pain can rob a person of sleep, work, relationships and the joy of life.
---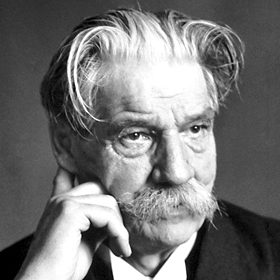 "We must all die. But if I can save a person from days of torture, that is what I feel is my great and ever new privilege. Pain is a more terrible lord of mankind than even death itself."

— Albert Schweitzer M.D.
---
There is no single pill/drug, surgery, shot or exercise that will work for every person all the time. Many of the medications available to treat pain have potentially deadly side effects. Some pain medications can actually make pain worse when used at higher doses of for extended periods of time.
I will work with you to get better control of your pain using a three pronged approach of targeted minimally invasive procedures, medications and specific exercises. Using this approach I am able to help the vast majority of people who come to us as patients. Some people are able to be cured of their pain condition. Others I am able to get better pain control and have a better quality of life.
We live in a time where medical care is complex. Insurance can be difficult to deal with. We all want to feel better, to be heard and to be taken care of as human beings. This site list the conditions I treat and the procedures I perform. There is a section explaining my approach to treating pain. There are some instructional pages and resources listed. Remember, do not try any of the exercises without consulting your doctor.